Background
Enoki will run host OS by VirtualBox for Windows xp. Enoki wants to run host and guest OS in primary partition, so as to share disk space.
Summary
Partition Master Tool could merge logical drive E. In case of disk space shortage, Enoki will erase older .NET Framework2 with a risk.
経緯
host 及び guest OS を同一パーティションにインストールしてディスクスペースを有効活用したい。
要約
Windows xp partition パーティションツールはマージができず,フリーツールにより論理ドライブを プライマリーパーティションに合併した。
Shared partition for guest OS by free Ease US Partition Master 2021-08-21
Uninstall applications
Enoki uninstalled CAD and programming tool etc which occupies big disk space.
Table 1 Uninstalled applications

| | | |
| --- | --- | --- |
| Name | Size | Installed year |
| CADLUS | 359MB | 2013 |
| EAGLE | 222MB | 2014 |
| GCC GDL | ? | ? |
Merge logical E drive
Windows xp control tool showed alarm as shown in Figure1, when erasing logical E drive.

The tool couldn't merge unallocated region as shown in Figure2. Remembering free control tool, Enoki installed Ease US Partition Master and could merge.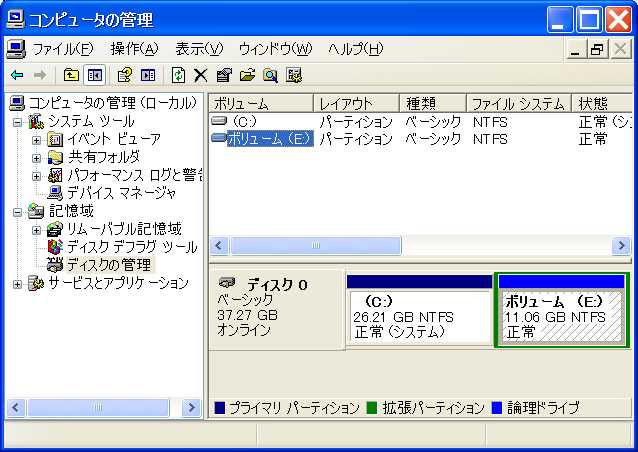 Ease US Partition Master showed merged primary partition correct as shown in Figure3.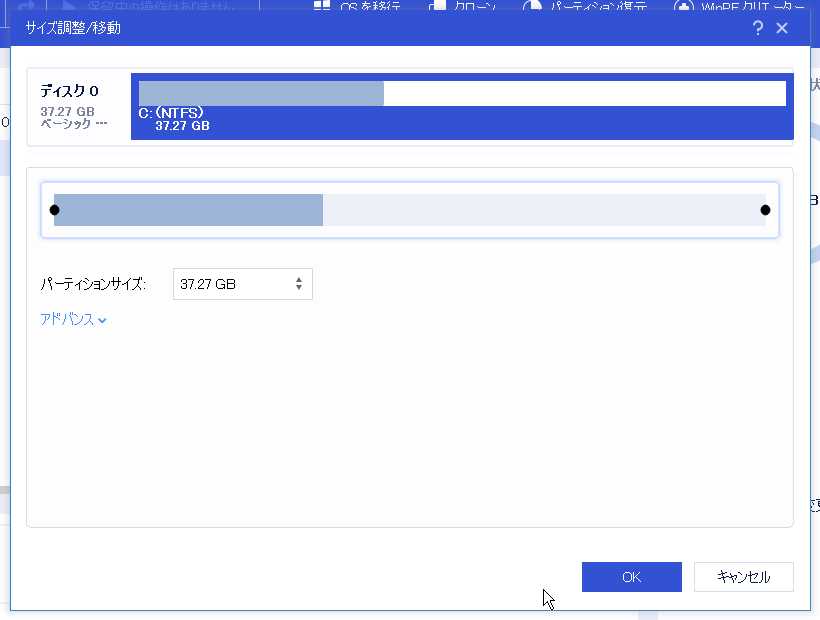 Defragmentation
Enoki did defragmentation by Windows xp as shown in Figure4.

After all, vacant space was 12.7 GB. Enoki knew that Linux CentOS7 recommended 10GiB to install.[1] Is the disk space enough?
Real Windows xp disk space
Although Enoki's Program Files occupies 1.49 GB only, Windows xp does 5.88 GB. Above all, older .NET Framework 2 is big size as shown in Figure5. Windows xp may not uninstall these ones.

Conclusion
If Linux requires more disk space, Enoki will erase .NET Framework 2 with a risk.
Ref