半田吸取り器 Desoldering gun (Solder sucking device)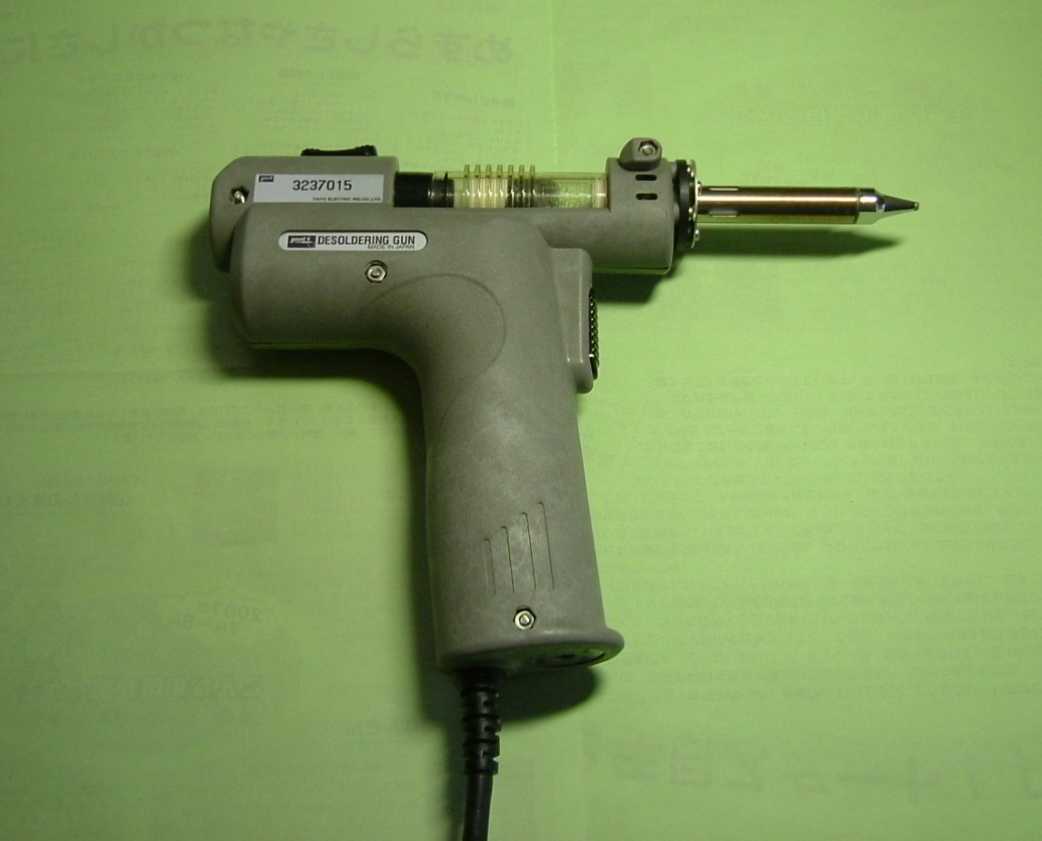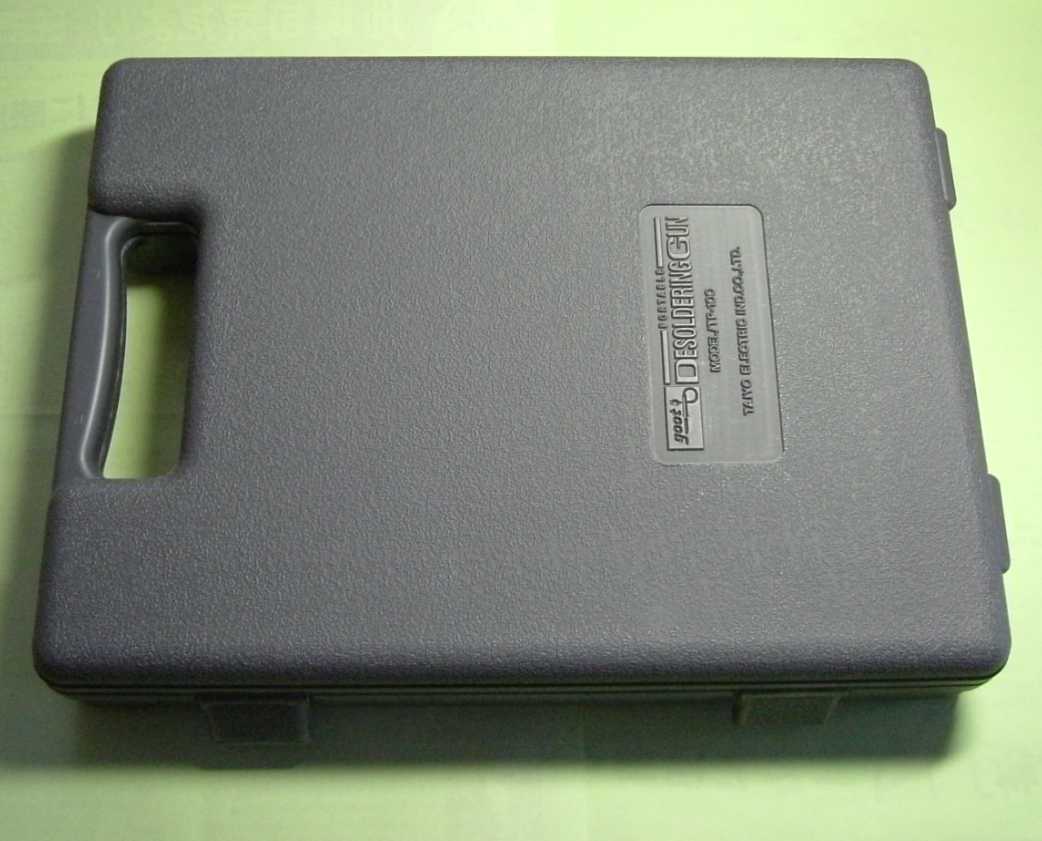 I have bought a solder sucking device (desoldering gun) by GOOT brand. I broke the old one. Disassembling it, I found AC circuit shorten. I dropped desoledered grain in the body. This new one has no big opening. It is good.
Repair
クリーニングピンがチップの穴に詰まって抜けなくなり,ピンが穴の中で捩じ切れた。新しいチップと交換し,フィルタも交換した。 使用済みフィルタは交換の目安として,捨てずに保管している。
Cleaning pin was stuck in the solder sucking tip hole. So I bought a new tip and replaced it. The above one is stuck, and the below is new in Fig.3. I also replaced filters. I keep the used filters as sample when to exchange in Fig.4. The small used filter looks like cigarret filter.
メンテナンス Maintenance
こて先の穴詰まりを避けるには,クリーニングピンによる通しの他に,たまにはキリを通した方がいいだろう。
I bought a pin vice and attached 0.9mm diameter drill. Threading the drill, The tool gets larger than hole than cleaning wire pin.
Biwa Lake JAPAN
© 2011 - 2016 Rev2 16-01-30 Enoki