1A ammeter consumption current 2021-10-20
Motive
Self made loader has used 1A ammeter, but the power supply wiring is messy in order to float from measuring current. Is the meter driven by batteries?
Summary
The meter displays 3 digits LED 8 segment. The consumption current was less then 14mA.
Method
Enoki measured consumption current for 1 to 3 digits and changing power supply voltage as shown in Photo1.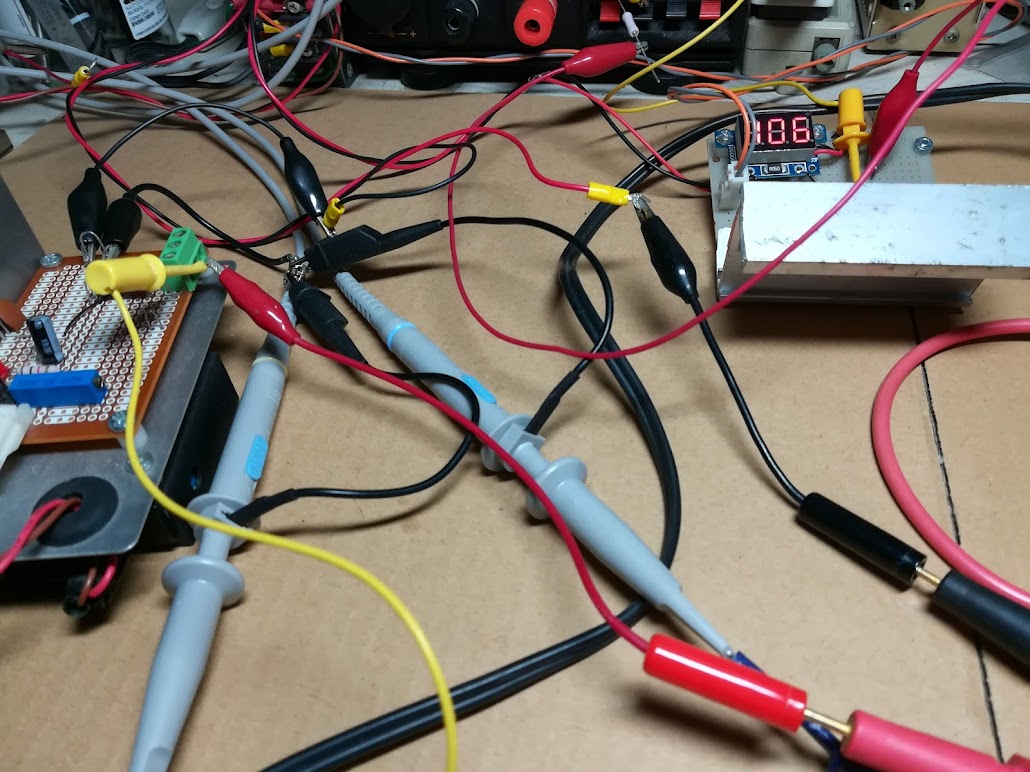 Power supply DM-310MV set up detection current through 2W 33Ω resistor that would inflow 0.25A at 8V (2W).
Self made power supply supplied the meter. DMM PC510 measured the consumption current.
Result
Figure1 shows the result.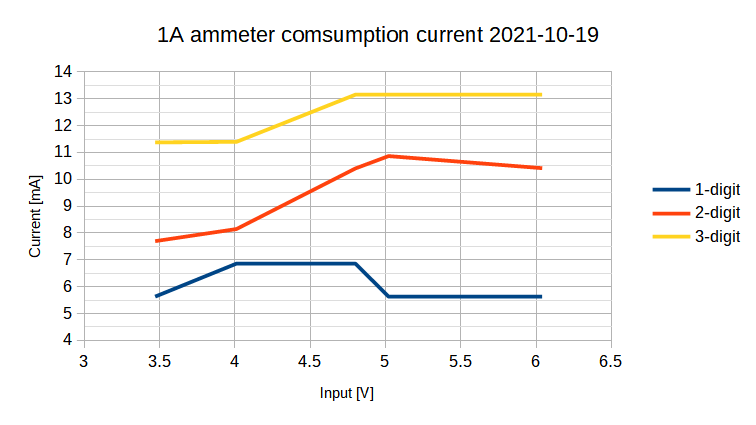 Conclusion
The ammeter specifications describes lower working voltage 4V, but the result showed at 3.5V. As the consumption current was less than 14mA
4 deteriorated Ni-MH batteries will be able to drive it with separated GND. With batteries, the meter will work less than 4V.
© enoki.net 2021 October 20