M2.5 screws and Heat resistant plastic spacer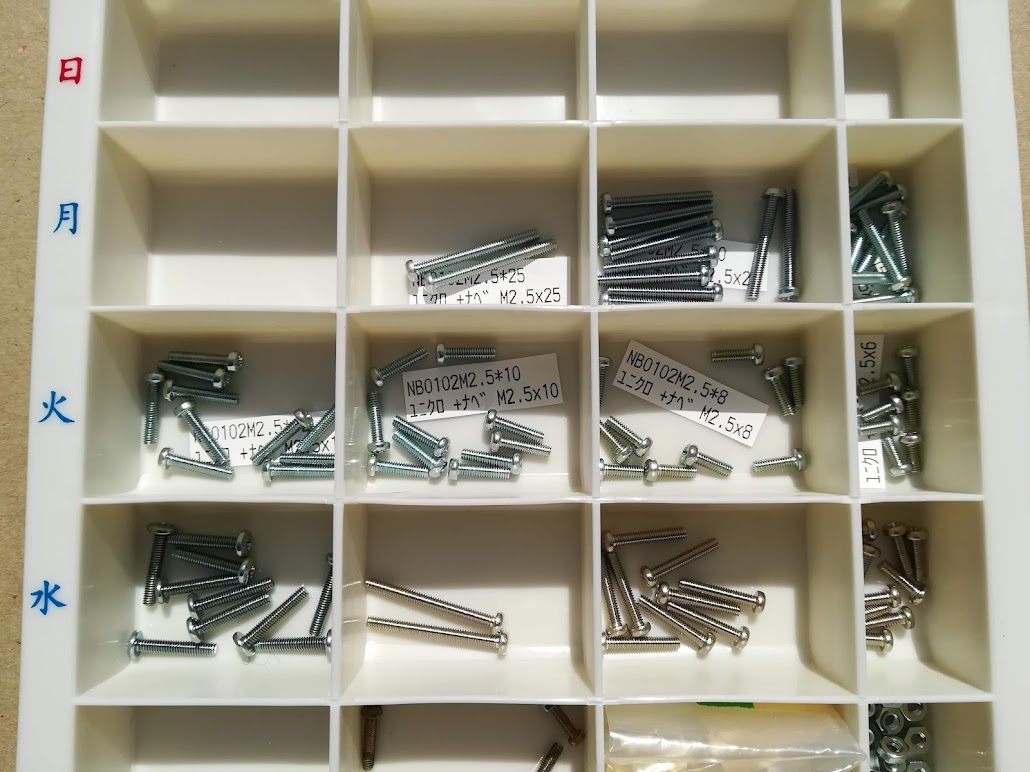 Introduction
Metric M3 fasteners fastens to assemble universal boards or something.
Almost Chinese ones have fixing
holes less than 3mm diameter, however.
And Enoki can supplies a few by SAL (abroad).
The strings in the brackets are abbreviation.
Material
Polycarbonate(pc), Nylon(ny), Polyacetal(pom), Stainless(sus), Brass(bs), Steel(unmarked)
Table2 shows some plastic load-resistant materials temperature.
Head style
pan, bind(bi), socket(soc),
hexagonal(hex), truss(tr), flat(fl), p3, p4[2]
Plating
Unichrome(un), Chromate(cr), White(wh)[3], Nickel(ni)
Search
If you want to know metric plastic washer or spacer hole, refer metric screw tolerance in Table1.
For example, searching prefix string of polycarbonate screw is sc-pc.
M3x6 searches among all of them including M3x6. Searching all the brass material parts, input bs.
All the abbreviated prefix of part names are sc (screw), sp (spacer), ws (washer), wssp (spring washer), nut(nt) including press nut[5] and insert nut (is)[6].
ws-cc, sp-as, sp-asb, sp-bsb are types of Hirosugi[4].
Mass unit is 0.1g, therefore the value 2 means 0.2g.